Barcaldine Country Motor Inn Facilities
On Site Restaurant
The Barcaldine Country Motor Inn's licensed dining room is open 7 days a week and serves cold drinks and large country home cooked meals. Meals can be enjoyed in the dining room, on the verandah or room service is available for breakfast and dinner.
Click to see a sample of our menus: Breakfast Menu | Dinner Menu * Prices subject to change
Swimming Pool & BBQ
Situated at the deluxe 4 star villa accommodation, guests are welcome to use the pool and undercover barbeque area situated amongst beautiful landscaped gardens. The pool is open until 10pm.
Laundry
There are 2 guess laundries on our premises, 1 situated at the deluxe 3.4 star units and the other situated between the deluxe 4 star villas and standard units. The washing machines and dryers are coin operated and for guests to use at any time.
Pickup Service
If you are arriving by air or rail we have a pick up service free of charge. If arriving by coach (Greyhound or Paradise) the bus stop is right out the front.
Parking
Undercover, off-street parking is available for all accommodation.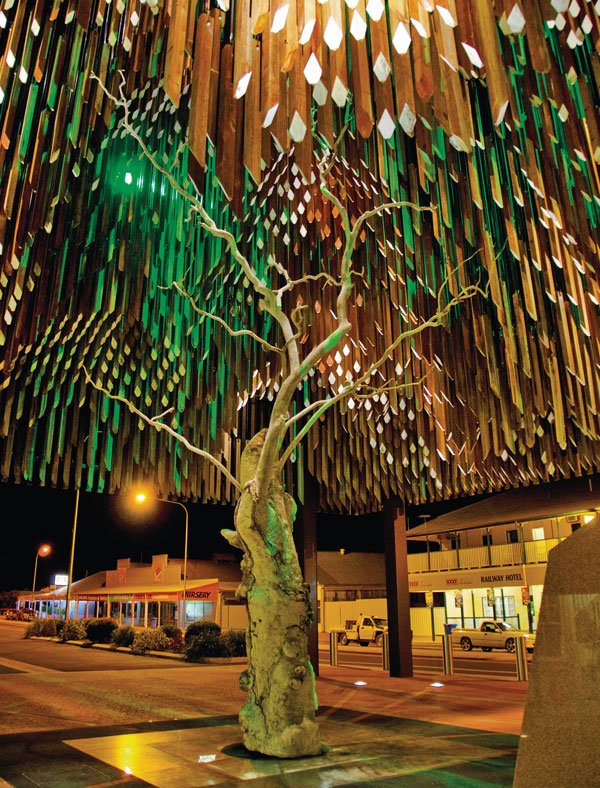 What Else?
An IGA Supermarket is just a quick walk next door and the rest of Barcaldine's shopping area continues from there.
There's a children's park/playground area situated directly across the road.
A petrol station is also opposite the motel to refuel your vehicle. It is open early and late and has ATM facilities.
We've got the best position in town. We're centrally located in the business area where you can easily walk to tourist attractions.